"FOR THEN SHALL BE GREAT TRIBULATION. SUCH AS WAS NOT SINCE THE BEGINNING OF THE WORLD TO THIS TIME, NO, NOR EVER SHALL BE." (MATTHEW 24:21)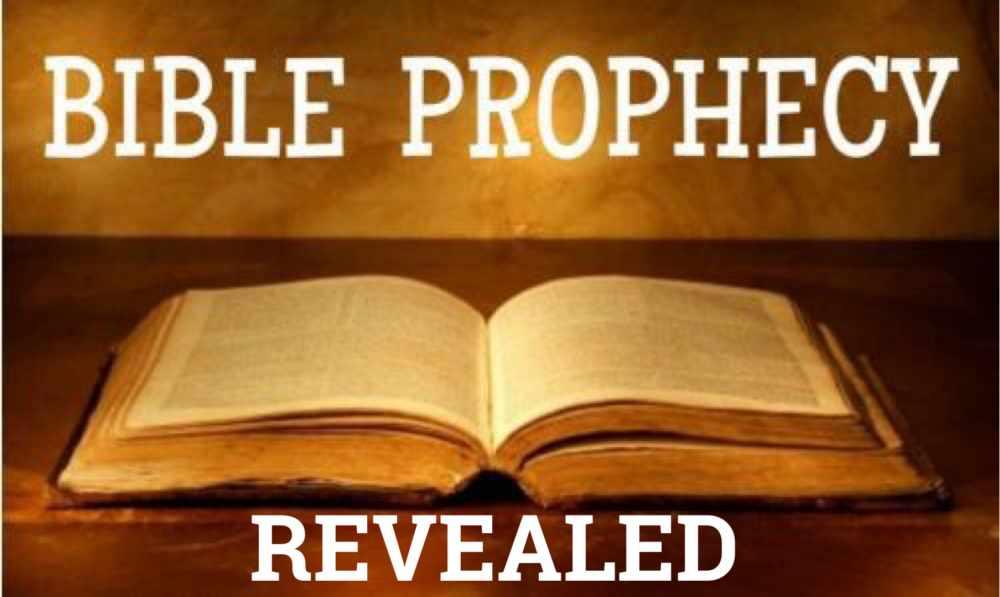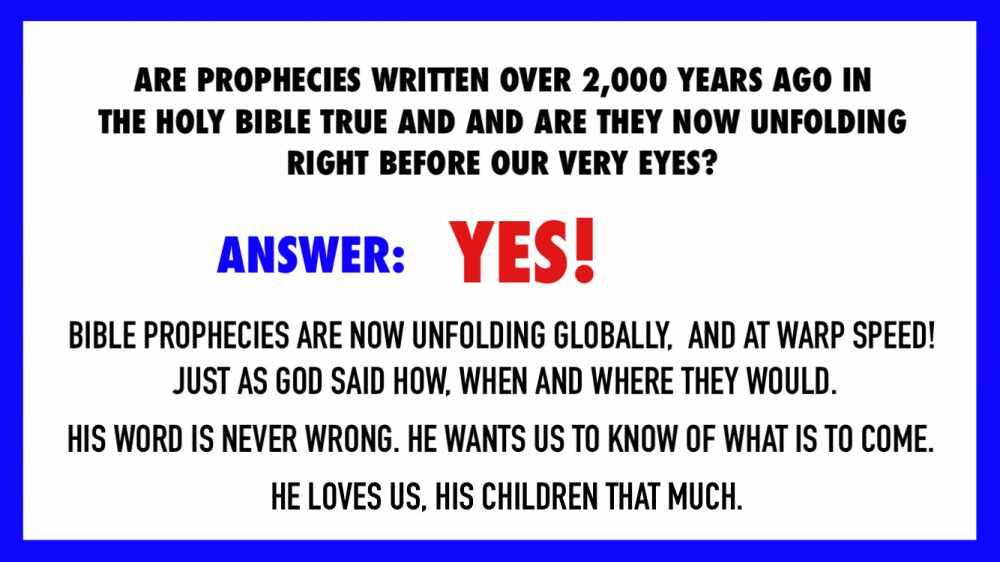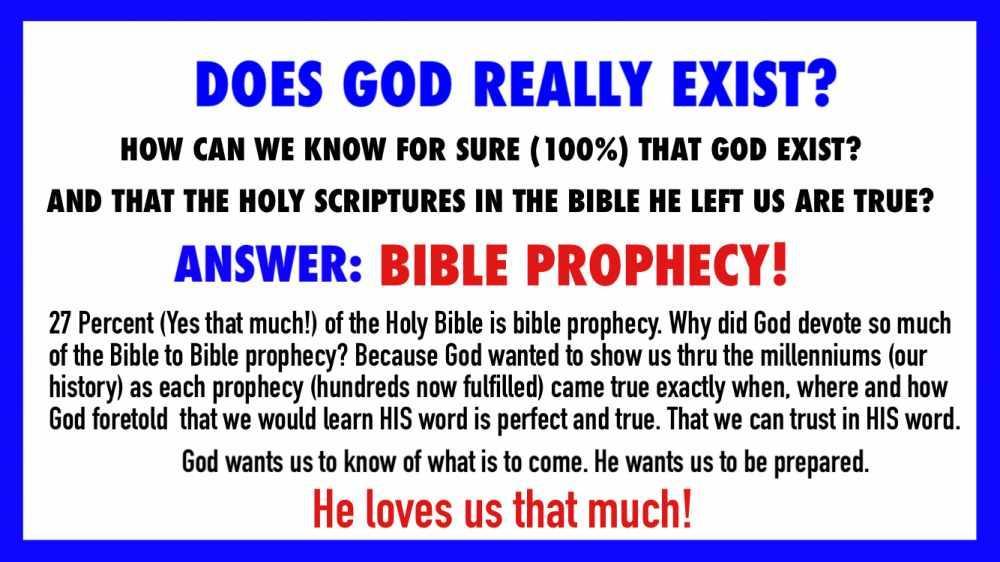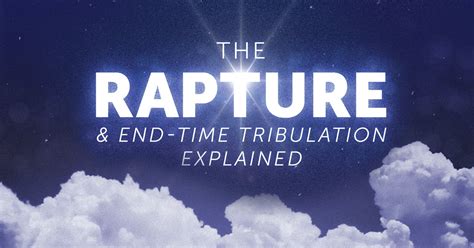 WE ARE IN THE LAST DAYS
BUT FEAR NOT!
Bible Prophecy is unfolding right before our very eyes EXACTLY as the holy scriptures foretold.
Do you want to know what God says in the Holy Scriptures about the last days? About the end-times and when EXACTLY they are? Well, you are about to get blessed a million fold! You are about to learn QUICKLY what typically takes years or decades of deep study of bible prophecy straight from the scriptures of clear undeniable proof that we are in the very, very last days according to God. So buckle up because you are about to learn at warp speed how close we are to the rapture of the church, Christs return and Armageddon. Watch these powerful video's provided below to help reveal the truth so that it will awaken you to the true times we are in according to God's word and God's prophetic timeline (not mans timeline). Learn quickly straight from the holy scriptures where we are at according to God's prophetic timeline and how current world events are tied to Bible prophecies that are NOW unfolding right before our very eyes. Ukraine, Russia, the pandemic and the coming "Great Reset" are all part of of bible prophecy. Folks, according to God's word, which is NEVER wrong, we (humankind) are in the very last days (end-times) and the rapture of the church is near and the Great Tribulation (Hell on Earth) is about to begin. Everything is perfectly lining up just as Jesus foretold in the holy scriptures. These are trying times and exciting times. If you want to know what is unfolding next and how to be prepared then watch these enlightening and revealing video's below to understand where we are at according to God's timeline. Seek and all truth shall be revealed.
According to God's word, which you can trust in, Jesus is coming soon for His children (those that have given themselves to Christ). The rapture is near. Those that are saved will be caught up (removed from earth) and taken to be in Heaven with God. Right after that the seven year tribulation begins- Hell on earth. Trust us when we say you DO NOT want to be left behind for this. Armageddon is near. Everything that is happening right now and that has been happening for the last two years with this "pandemic", the global censorship of the truth, the continuous rollout of the forced mandates (globally), suppressing us more and more and removing our rights and freedoms in the "guise" of public safety has been foretold in the Holy Scriptures. In great detail! Many pastors do not know this because they do not study Bible prophecy. Only bible scholars or someone who is passionate about understanding Bible prophecy knows the hour that we are now in according to God's timeline. Eschatology is the study of Bible prophecy and it is 100% based in scientific and historical study of human history tied to prophecies written in the holy scripture.
So dive in and dig deep and ALL TRUTH shall be revealed to you.
Jesus is coming soon. Very soon! It is time to get your priorities straight and get right with God and get saved while there is still time left. You do not want to be left behind for what is to come.
According to God's word there is ONLY one way into heaven and that is through His son Jesus Christ. Please give Christ a chance. Please consider Him. You don't need religion. You don't need to go a church or follow a certain "religion". You just need to have a personal relationship with Jesus Christ. He loves you and wants YOU in Him and to be with Him forever in Heaven. Seek him today while you can. Make Jesus your priority and you shall find and discover a true and never ending love that will sustain you thru the storms in life and fill you with a peace and wisdom that goes beyond all human understanding.
God bless.
"Therefore you also be ready, for the Son of Man is coming at an hour you do not expect." - Luke 12:40
"that if you confess with your mouth the Lord Jesus and believe in your heart that God has raised Him from the dead, you will be saved." - Romans 10:9
THE MOST CLEAR, ACCURATE & UNDERSTANDABLE EXPLANATION REVEALING THE CLEAR PROOF THAT WE ARE IN THE LAST DAYS AND THAT JESUS'S RETURN & ARMAGEDDON IS NEAR! | EXCELLENT TEACHING BY JIMMY EVANS
Programming The World To Accept And Receive The Mark of The Beast | Pastor Perry Stone Uncovers What The Bible Says Is Soon Coming. God's Word Is Never Wrong. He Wants Us To Know Of What Is To Come So We Are Not Deceived.
THE DECEPTION OF THE NATIONS- Amir Tsarfati
YOU'LL NEVER BELIEVE TESLA'S PLAN FOR THIS MICROCHIP! THE BOOK OF REVELATIONS IS UNFOLDING! MARK OF THE BEAST IS COMING!
Amir Tsarfati- Israel and The Tribulation

BREAKING PROPHECY NEWS - Iran & Israel Ready For Full Blown War. Ezekiel War Is Near!
The END TIMES Are Rapidly Unfolding Right Before Our Very Eyes
PRECURSOR- Is The Great Deception & The Mark of The Beast That God Warned About Now Here?
Mark of The Best IS HERE! Right now people are HAPPILY LINING UP to get the mark. Banned Filmed footage reveals all!
AWAKEN - Full Documentary From The Experimental Vaccines To Planned Global Agenda That Leads To The Mark of The Beast. Banned Video Footage Only Found Here!
Bible Prophecy Unfolding - Isaiah 17 - The Fall of Damascus & Ezekiel 38 & 39 - The Gog & Magog War is Fast Approaching! The Countdown Has Begun!
The End of The Church Age: The Great Reset
Strange Prophetic Parallels of 2BC AND 2022 | Perry Stone
World Economic Forum - You Will Own Nothing And Be Happy With It!
Question & Answer session: Behold He Comes Conference - September 11, 2021